The TURF FEINZ of Oak­land, Cal­i­for­nia are a leg­endary dance crew that's famous for tak­ing break­dance to the next level. In this clip, the orig­i­na­tors of the so called turf danc­ing style express deep emo­tions via their moves. There's a sad back­ground to this incred­i­ble clip: a while ago, Rich D, crew mem­ber and half-brother of one of the dancers, died in a car acci­dent at the cor­ner where this R.I.P. dance took place: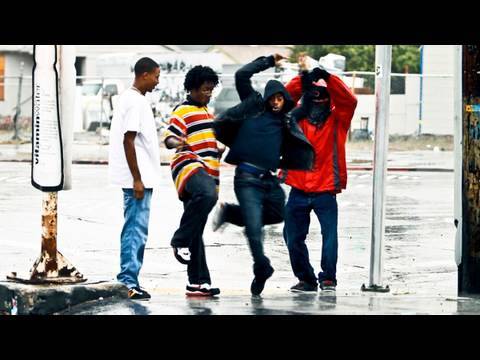 Yoram Savion of YAK Films doc­u­mented the dance:
YAK began as a pro­duc­tion team of young pho­tog­ra­phers and film­mak­ers ded­i­cated to youth-led mul­ti­me­dia pro­duc­tion which pro­vides a voice for resis­tance and an alter­na­tive to played-out main­stream media. At its core, YAK is a visual wreck­ing crew built to use every form of expres­sive mul­ti­me­dia to share the voice of youth in urban Amer­ica and pro­mote change on every level. YAK's work with urban dance began with the leg­endary TURF FEINZ crew from Oak­land, CA, inno­va­tors of the TUF danc­ing style. YAK is now evolv­ing to take the lead in the street-based doc­u­men­ta­tion of the global dance movement.
For more YAK videos, visit the pro­ducer group's vimeo chan­nel: vimeo.com/yak.