Matthias Lüfkens uploaded the first video he did dur­ing the world blog forum in Bucharest — this one might give you a slight impres­sion about the traf­fic in Romania's cap­i­tal — and also about the dan­ger­ous days of Romania's lib­er­a­tion from the infa­mous Ceaus­escu regime: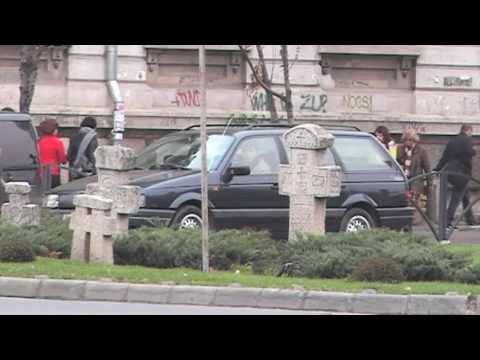 Matthias is SMO (Social Media Offi­cer) at the World Eco­nomic forum in Davos. We met at the World Blog­ging Forum in Bucharest — and we had a lot to talk about. On Twit­ter, the WBF has over 1.5 mil­lion fol­low­ers — so Matthias obvi­ously did a pretty good job! I hope to see him again soon and I'd love to have him as a guest speaker at a web event in Vienna… let's see: maybe we can work some­thing out
Btw: Matthias got some more videos in the queue — he recorded a lot of footage on our guided tour through the Palace of Par­lia­ment, so stay tuned.